Racing is fun but it is only a facet of what we do. Protecting the areas in which we adventure is the heart and soul of ultrarunning. There is nothing quite as empowering or humbling as a self propelled day in the mountains. The mountains don't care how fast you are and they always demand respect. We have a huge responsibility to take care of these places. The future generations deserve to have the same opportunities and enjoy the wild as we do.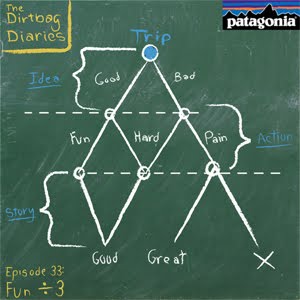 If you've ever attempted to explain to someone why it is "fun" to run 100 miles, ride a double century, or any other "sufferfest" it can be difficult to pinpoint why we do the things we do in our spare time. Why do these things make total sense to some and seem total...
read more
Ty Draney Endurance coaching made all the difference for me last year, Ty helped me make the transition from Cyclist to Runner and helped boost my fitness and racing to a whole other level. Ty helped me by providing in depth weekly training plans that always had my race goals in mind and then was able to help me with my race strategy and nutrition plans for my races.
Brian Tolbert